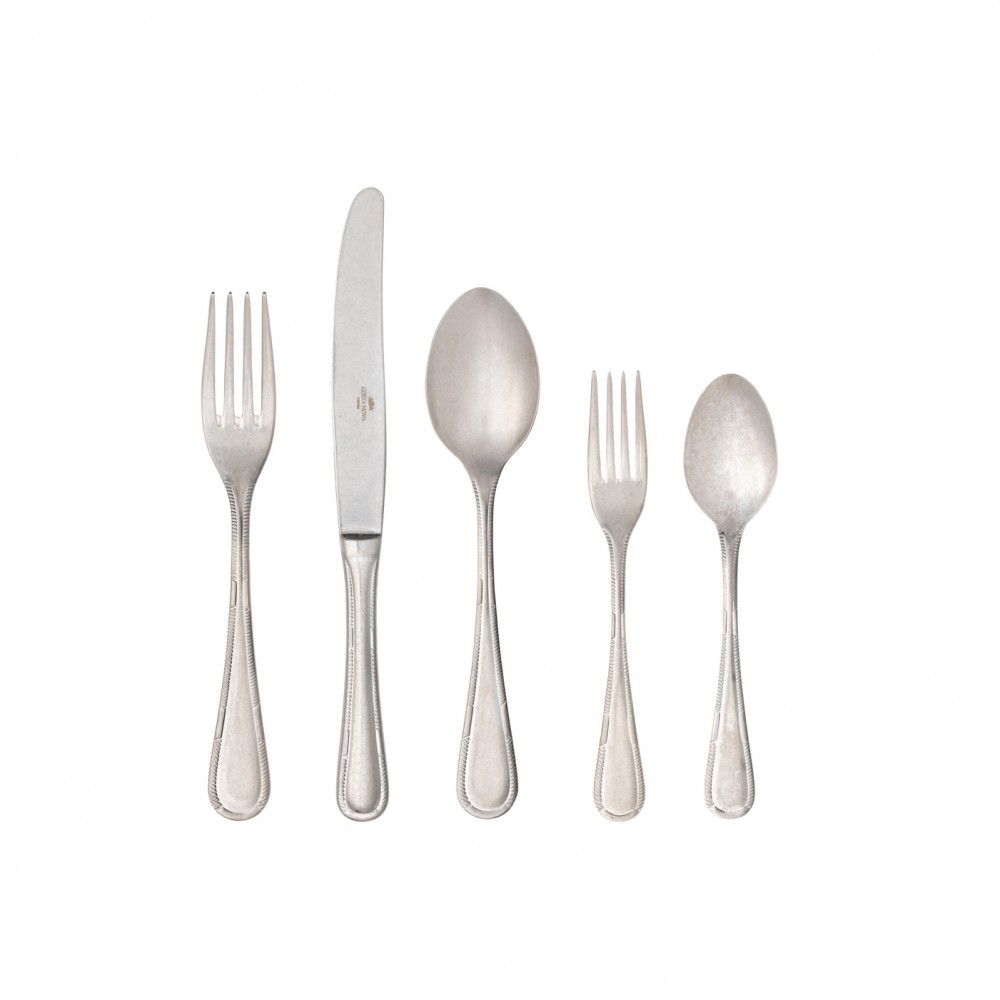 Ancestral Oxyde Flatware 5 Piece Set
About
Made from high-quality stainless steel, our flatware collections enhance timeless designs with a contemporary touch. Each piece is precision-crafted for exceptional durability and weighted for the perfect balance. Suitable for everyday use, and all the occasions. Following the latest trends that give flatware an increasingly decorative character, some of our flatware also include PVD coatings, allowing a perfect combination with different settings and styles.

Sold in a 5 piece set.
This product is made out of stainless steel.
Dinner fork: 8"
Salad fork: 7"
Knife: 9.5"
Soup spoon: 8"
Dessert spoon: 7"