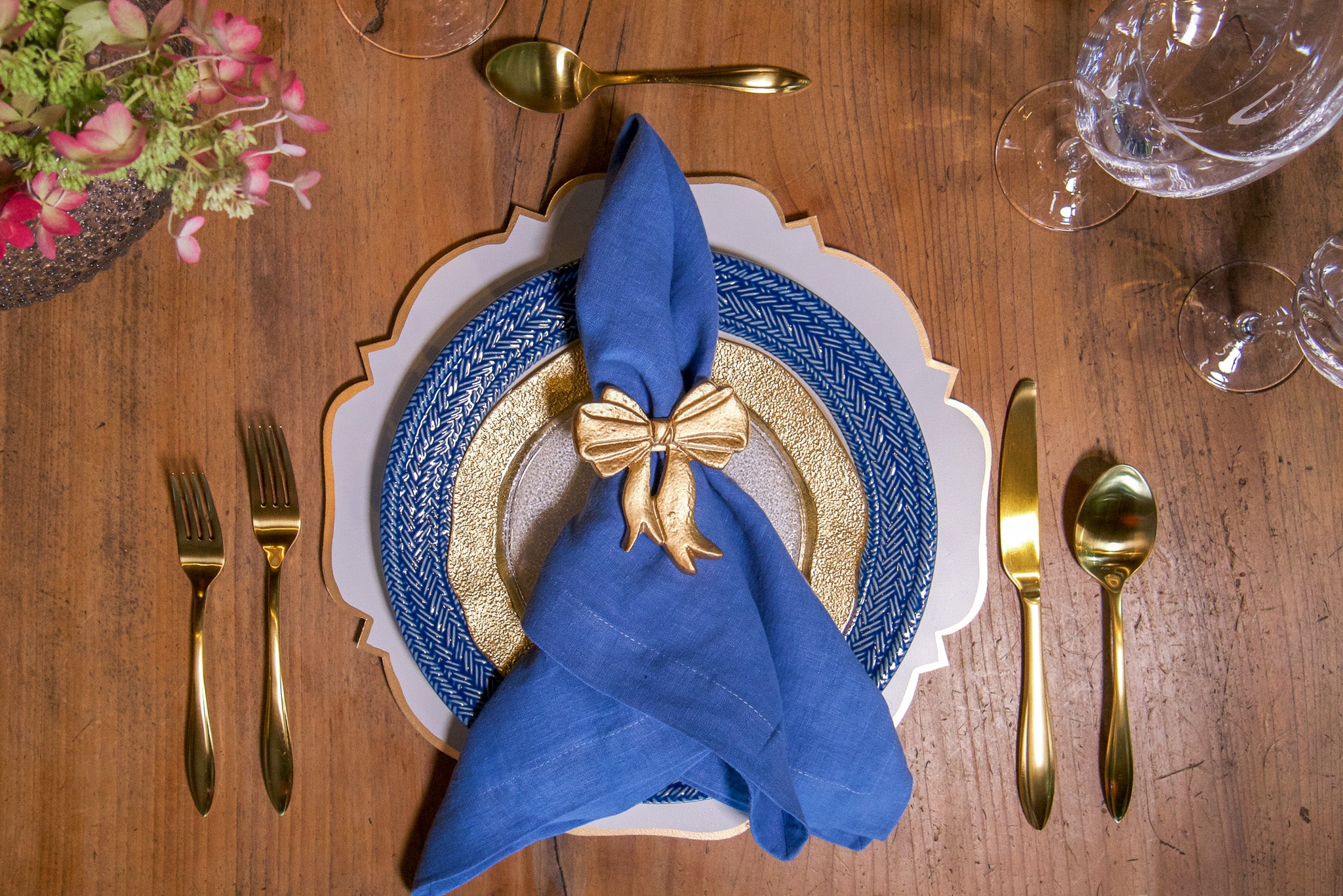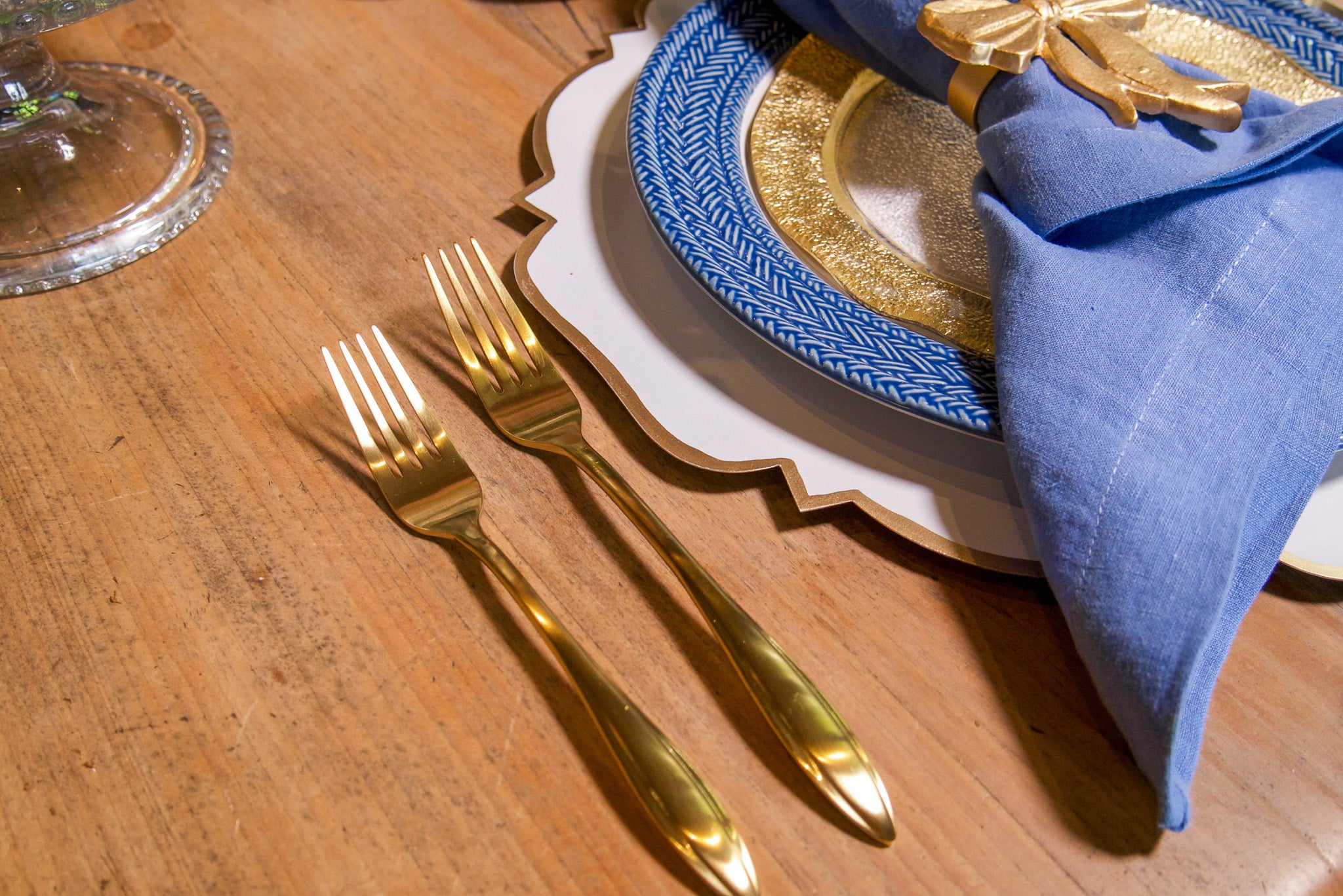 5 Piece Matte Gold Flatware Set
About
Add a fun touch to your table setting with the matte gold full flatware set. The utensils are here to stand the test of time and not wear out after being used. Made of 18/10 stainless steel, this flatware set will never rust, corrode or lose its shine.

Sold in a 20 piece flatware set, service for four.
This product is made out of 18-10 stainless steel.
Dinner fork: 8"
Salad fork: 7"
Knife: 9.5"
Soup spoon: 8"
Dessert spoon: 7"