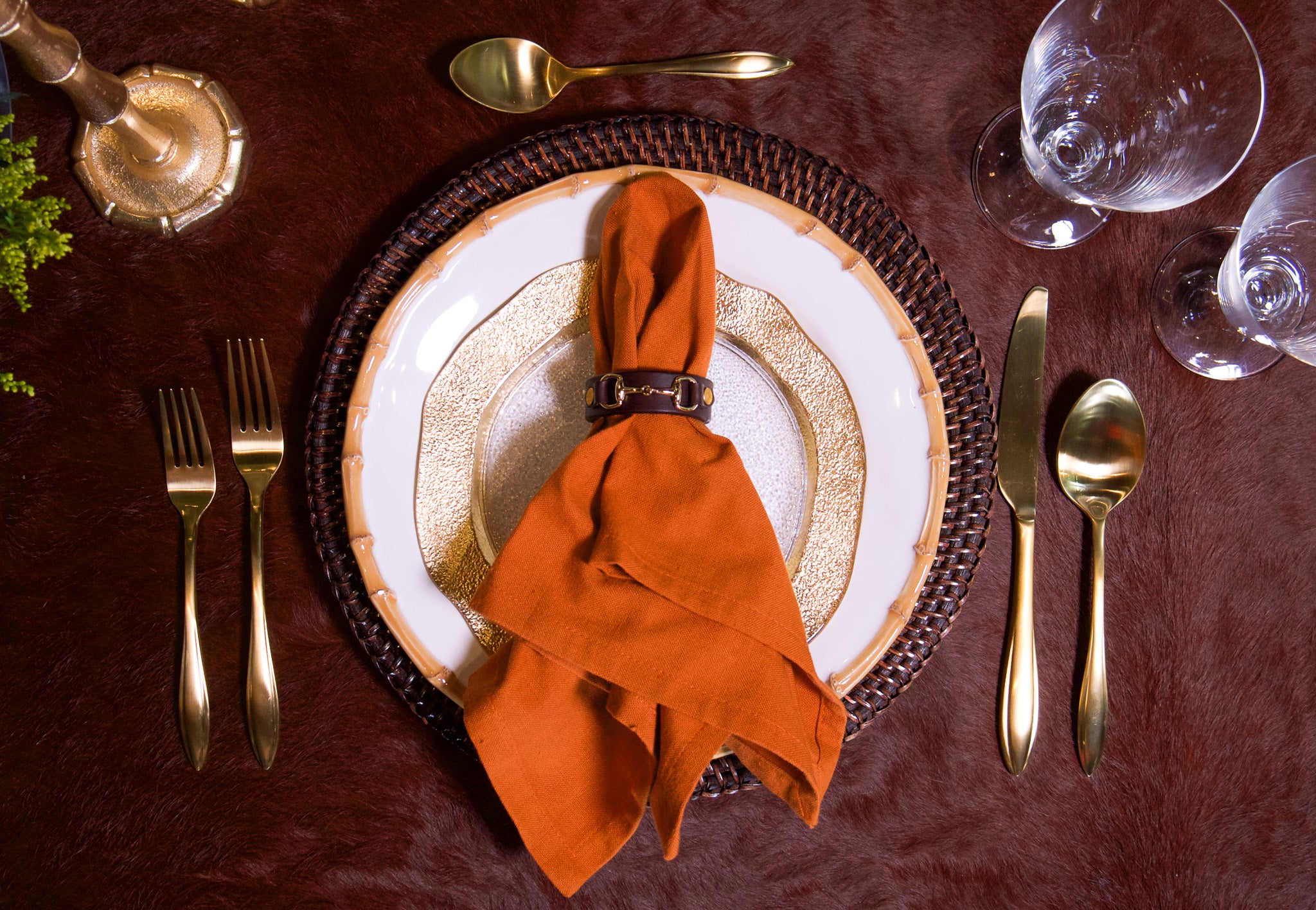 The Horse Bit Napkin Ring
About 
Created as an ode to the horse and buggy, these equestrian-themed, brass bit napkin rings are handmade using English bridle leather and securely set with a brass rivet. Crafted by a local Amish leather maker, a family owned business whose shop exists completely off the grid.
Color: Tobacco 

Sold Individually
This product is handmade out of English Bridle Leather, Brass Bit and Rivets.
Wipe with dry cloth. Spot clean when needed.